VPL SLEEP Spray
Regular price
Sale price
$28.99 USD
Unit price
per
Sale
Sold out
VPL SLEEP supports healthy and rejuvenating sleep cycles with an all-natural and effective formula.

Less than 7 hours of sleep on a regular basis can lead to health consequences that affect the mind and body.

During sleep, the body heals and rejuvenates through many biological processes. Energy is restored, cells are repaired, the brain rids toxic waste, and vital hormones are released.
Ingredients

Melatonin | 1.0 mg
5-HTP | 0.75mg
L-Theanine | 0.75mg
Benefits

SLEEP Melatonin oral spray is developed to provide support for getting a good nights sleep. If you've ever spent a night tossing and turning, you already know how you'll feel the next day — tired, cranky, and out of sorts. But missing out on the recommended 7 to 9 hours of shut-eye nightly does more than make you feel groggy and grumpy.

Sleep deprivation is caused by consistent lack of sleep or reduced quality of sleep. Getting less than 7 hours on a regular basis can lead to health consequences that affect the entire body. The body needs sleep, just as it needs air and food to function at its best.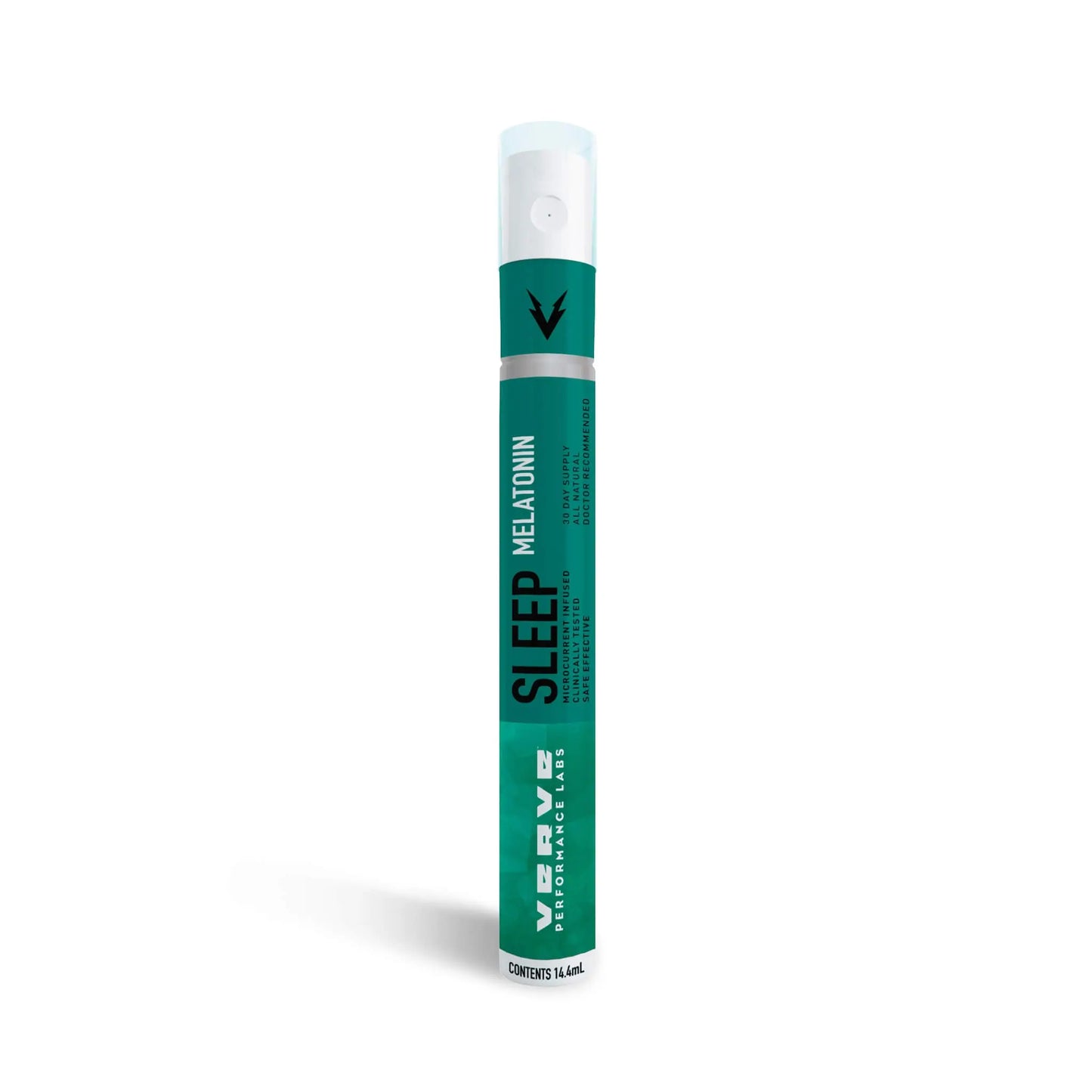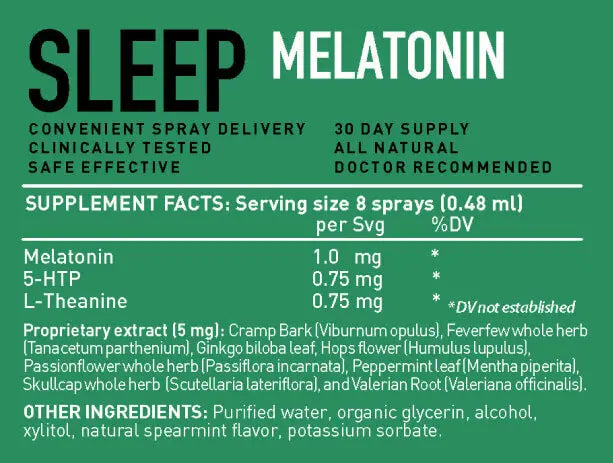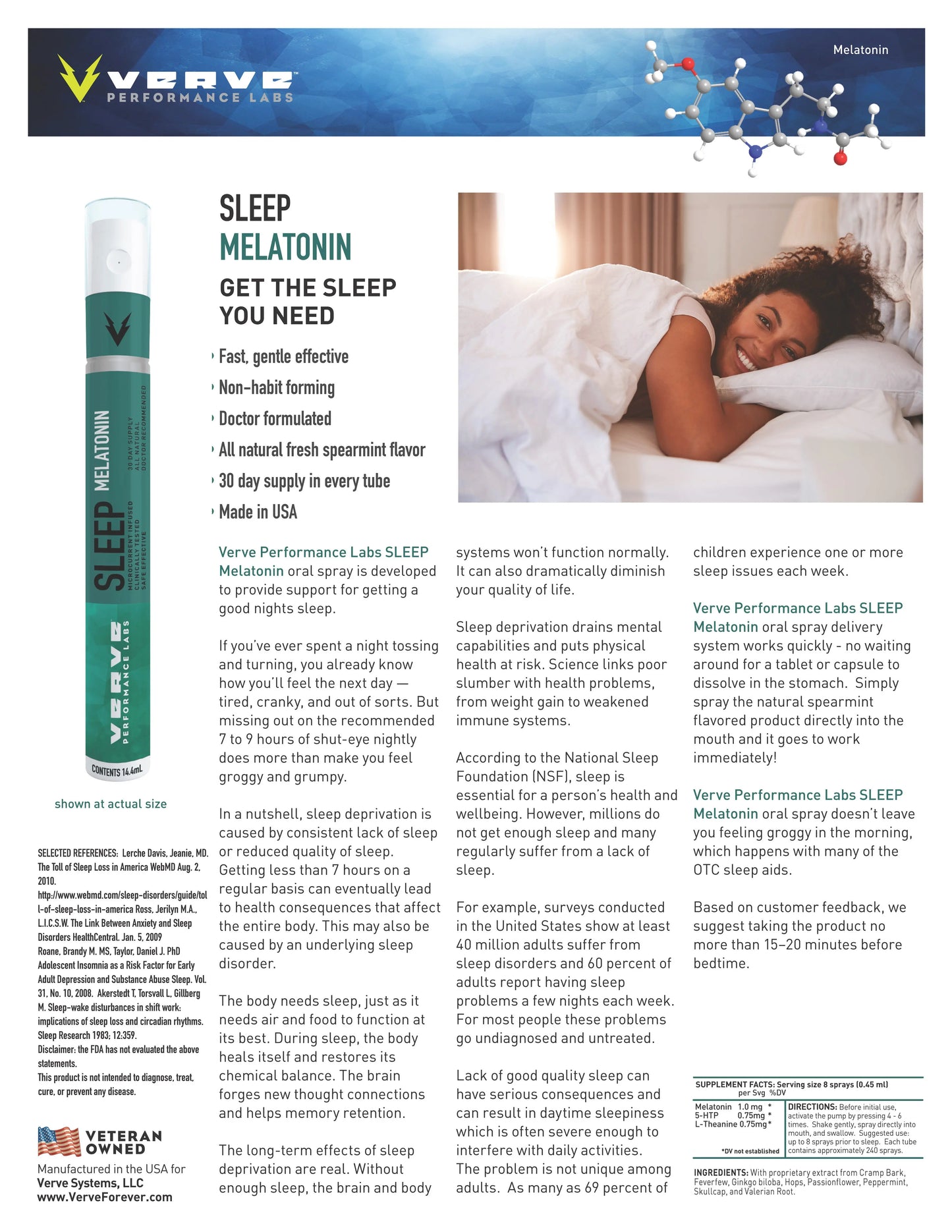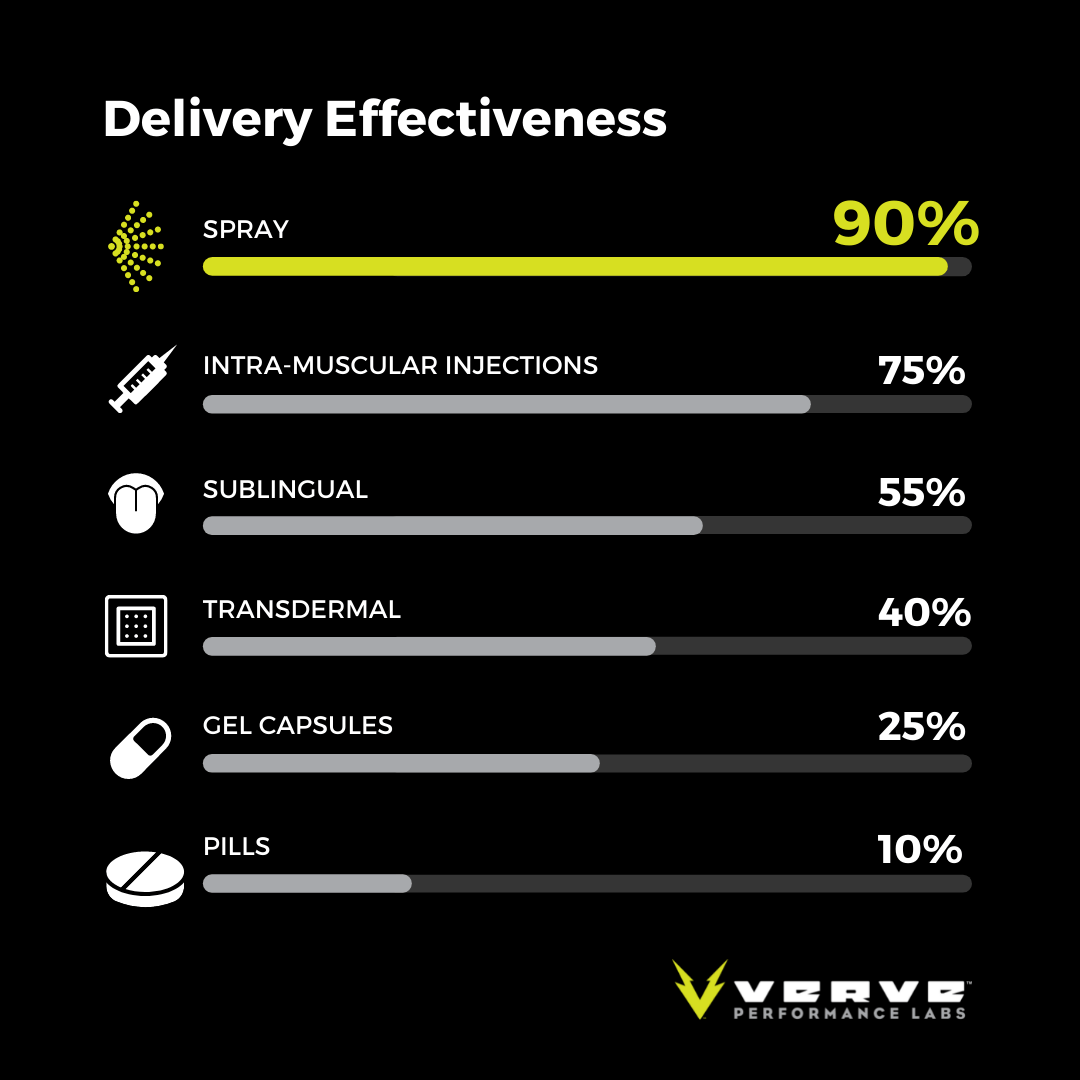 LIVE LIFE OPTIMIZED™
Vitamin sprays designed for maximum health
Cost-effective
Spray vitamins are 3x more effective than vitamins in pill or capsule form, boasting up to 90% nutrient absorption that enters your bloodstream within seconds. The efficiency and price of Verve Sprays that contain a 30-day supply in each tube gets you more bang for your buck.
Clean
Our sprays never contain gluten, eggs, dairy, artificial flavors or colors, starch, or salt. Hard chemicals, binders, and fillers commonly found in capsules aren't part of our proprietary formula.
Convenient
Sprays make prioritizing health easy. Slip a tube in your pocket or purse to take on the go, anywhere. Easy application for people with sensory sensitivity and disabilities, or those who find swallowing pills unpleasant.
This product is great for sleep! Have shared it with friends and they agree.
Perfect start to a great night's sleep!
It makes falling asleep easy without any drowsiness in the morning! Convenient to keep in the nightstand.
Sleep Spray
I have always had mixed results using melatonin gummies. Sometimes they would work beautifully, while at other times they would leave me wired and tossing turning all night. This spray has been fantastic. I use it right before bed, and couple with some deep breathing exercises, it helps me fall asleep faster and sleep deeper all night. Highly recommend.
Sleep spray
Excellent product.
Love the spray it is an amazing delivery system and it works fast.
Helps me fall asleep quickly and I wake up refreshed and relaxed the next morning.
Better than Melatonin!
I added the Verve Sleep Spray to my nightly routine and saw results immediately. My sleep has improved and I feel well rested. I don't wake up feeling groggy and tired like I normally do when I've taken Melatonin. Highly recommend!