Regular price
Sale price
$28.99 USD
Unit price
per
Sale
Sold out
Our ENERGY Oral Spray formula combines power-house ingredients Vitamin B6, B12, and adaptogenic herbs to support healthy cognition, and improve recall and clarity with no harmful stimulants!

VERVE Performance Labs ENERGY Oral Spray is complex by nature. Cognitive supplements are typically sold separately, but our doctor-formulated spray combines select nootropic ingredients into a single formula known as a "nootropic stack".

Not only does VERVE'S ENERGY taste great, but it also provides wholesome cognition-boosting natural ingredients in a safe and complementary way to enhance all areas of physical and mental performance and recovery.
Ingredients

Vitamin B6 | 2mg
Vitamin B12 (methylcobalamin) | 300 mcg
Caffeine (natural coffee bean extract) | 5mg
Proprietary Herbal Blend | 15mg
Benefits

Our ENERGY spray is a drug-free adaptogenic supplement that supports healthy cognition and improves recall and clarity with no harmful stimulants!

View full details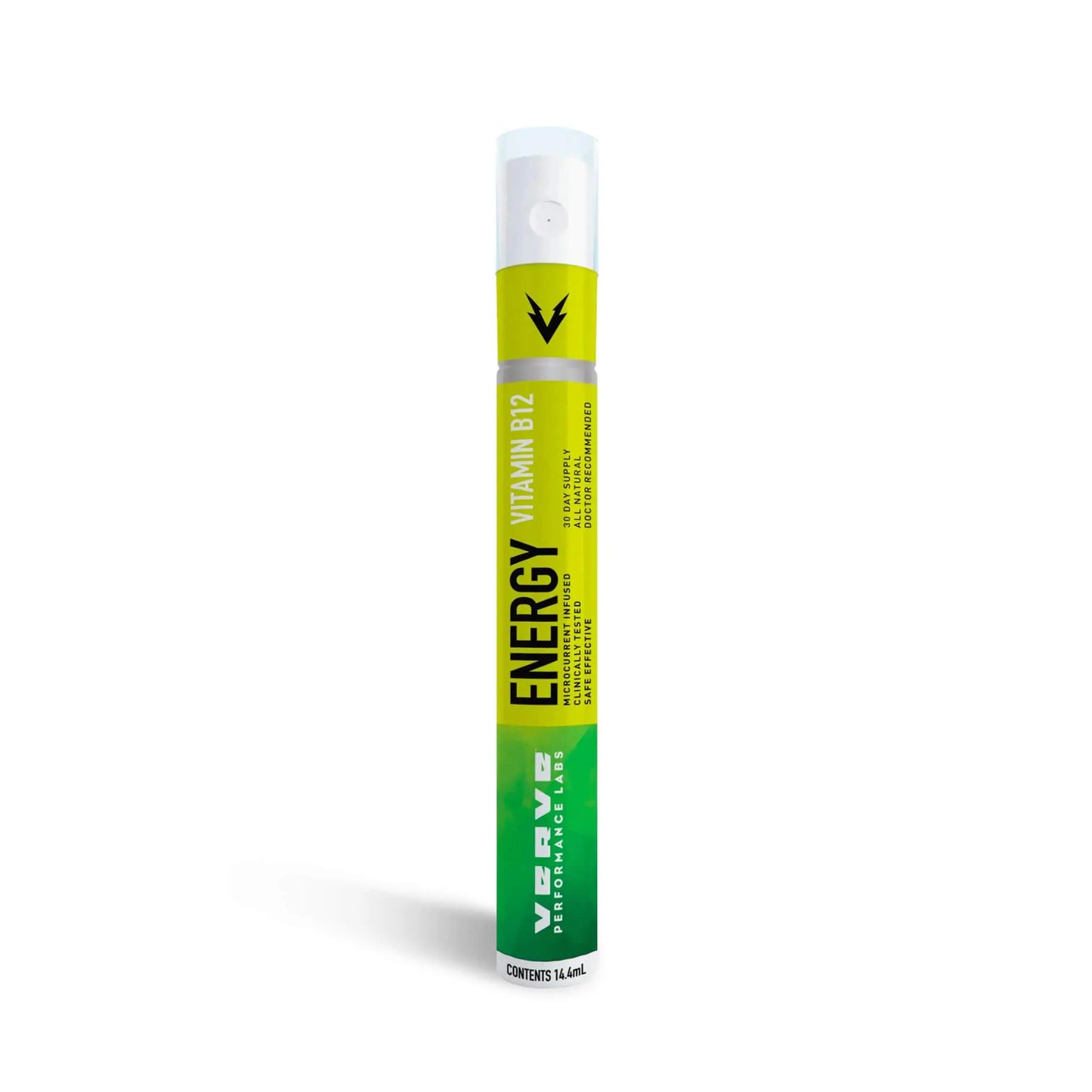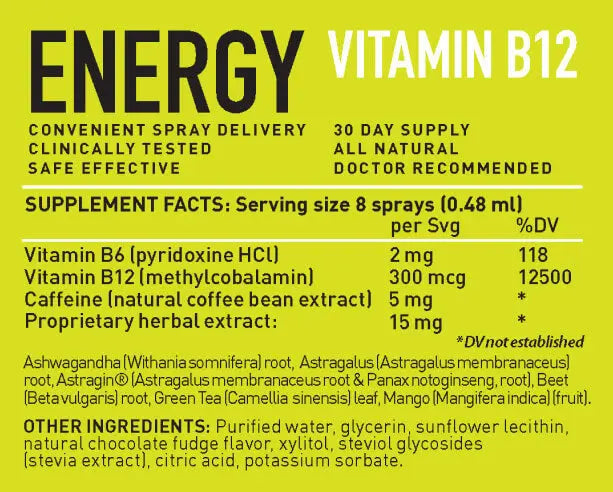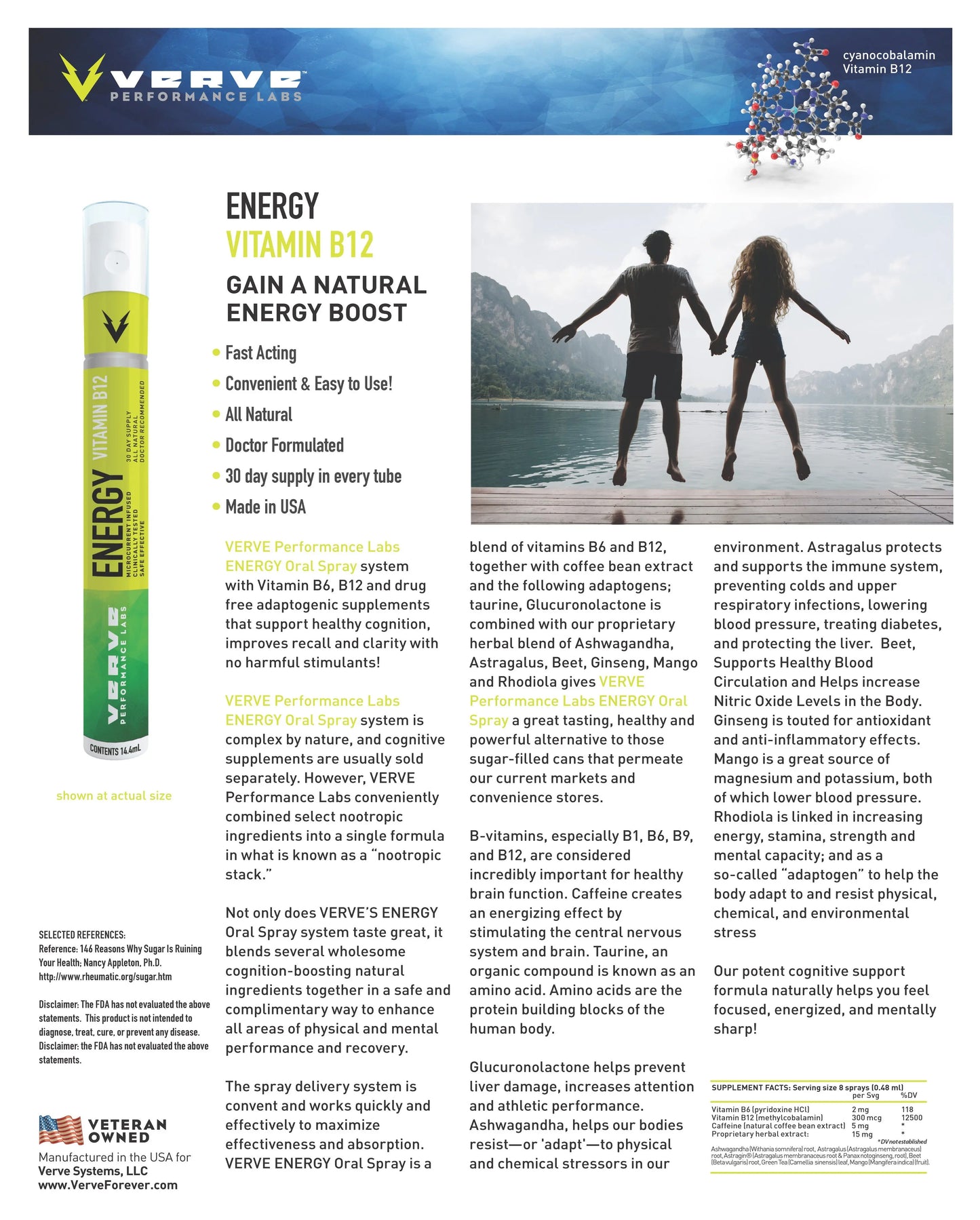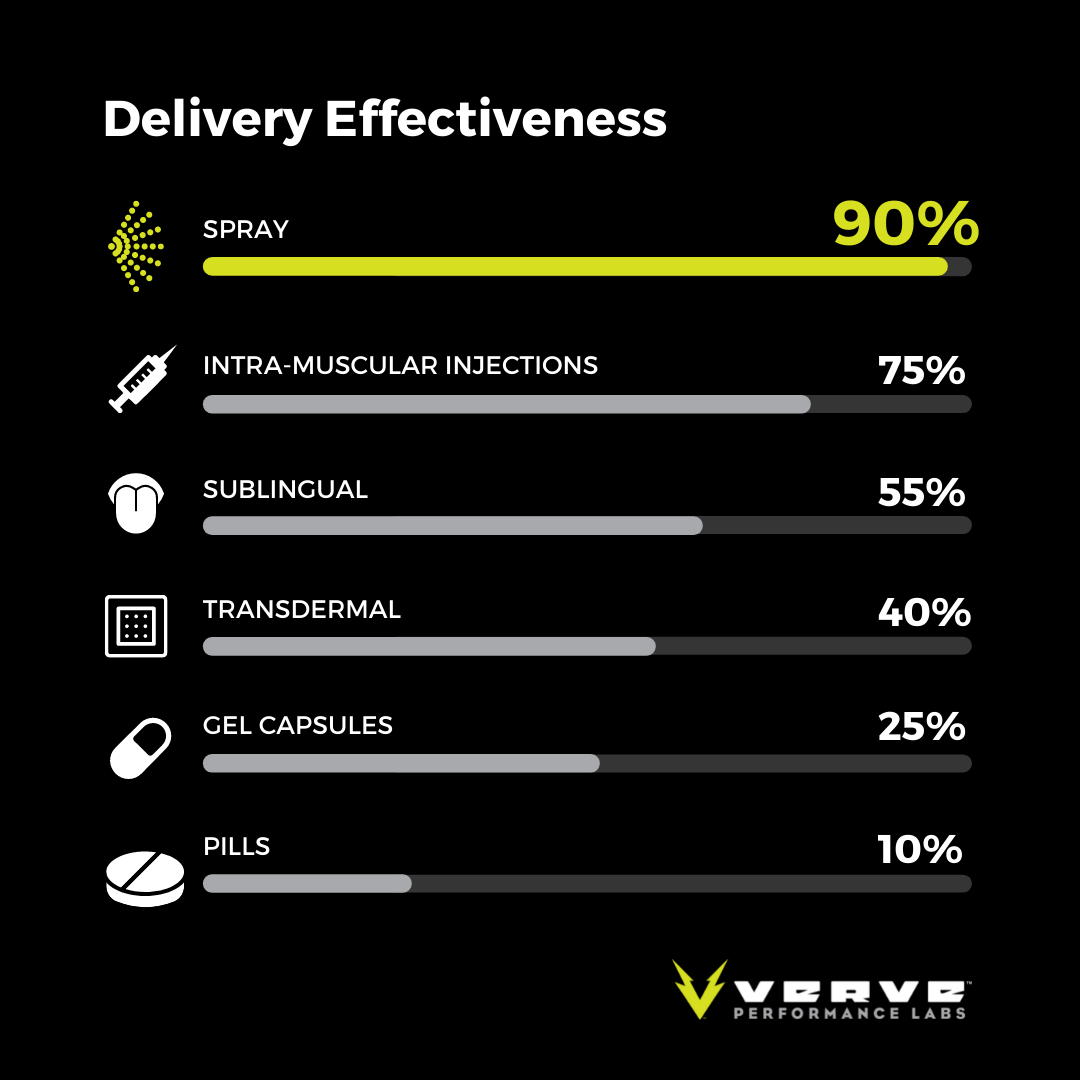 Great product
I believe absorption is better
MY REVIEW OF DAILY MULTIVITAMIN & ENERGY
EXCELLENT. I CAN FEEL THE RESULTS WITHIN THE DAY. I AM IMPRESSED.
Fast energy boost
Works great on the go for a quick afternoon pick me up, faster than my usual coffee!
PERFECT
Everything about these products works. The portability, flavor, and most importantly the effectiveness of these products set them above anything I have ever tried. Highly recommended.
Skinny is as Skinny DOES!
A friend suggested I try these vitamin sprays because she had such a great experience, I thought I would give a few of them a try. Skinny was first because I recently had a baby and put on a lot of weight. (I am also trying the energy spray because my husband and I are up with our new baby all night long!) So far its only been three weeks, but I have lost two pounds and when I use the spray I am not as hungry as I would be if I didn't take it. I am also eating sensibly but breast feeding...so there's a barrier to loosing weight. Anyway, I am happily surprised at the beginning of the process and the fact that its working. I give the SKINNY on the SKINNY spray as being excellent!